Hey there! It's been a few months since I did a blog post and I can't think of a better reason to get back to it :) I had the privilege of spending the last day of 2016 shooting a wedding with the incomparable Elizabeth from Elizabeth Marie Photography. Elizabeth has such an eye for detail shots and she is really good at making clients feel comfortable in front of the camera. She has a similar photography style to mine, so she's pretty much the perfect second shooter. I'm not just saying that because she's my sister ;-)
To say the day Aaron and Becky got married was cold would be a gross understatement. The windchill was about 37 degrees and boy was it blowing! Becky and her girls were all in sleeveless dresses but they toughed out the cold to give us some gorgeous shots.
I have been so blessed that every wedding I've shot so far has been laid back and fun. Aaron and Becky were no exception. There was a lot of laughter and cutting up that day. This couple and their friends are so easygoing. It really made our job easy.
Something I have always wanted to try is called a "First Look". That is when the bride and groom agree to see each other before the ceremony so the photographers can capture the moment without missing other vital aspects of the ceremony. Aaron and Becky were willing to try it and I am SO glad they did! The look on his face when he saw her is absolutely priceless. She was stunning! (On a side note- I love the creepers in the window of the church while Becky is walking out to see Aaron. Ha!)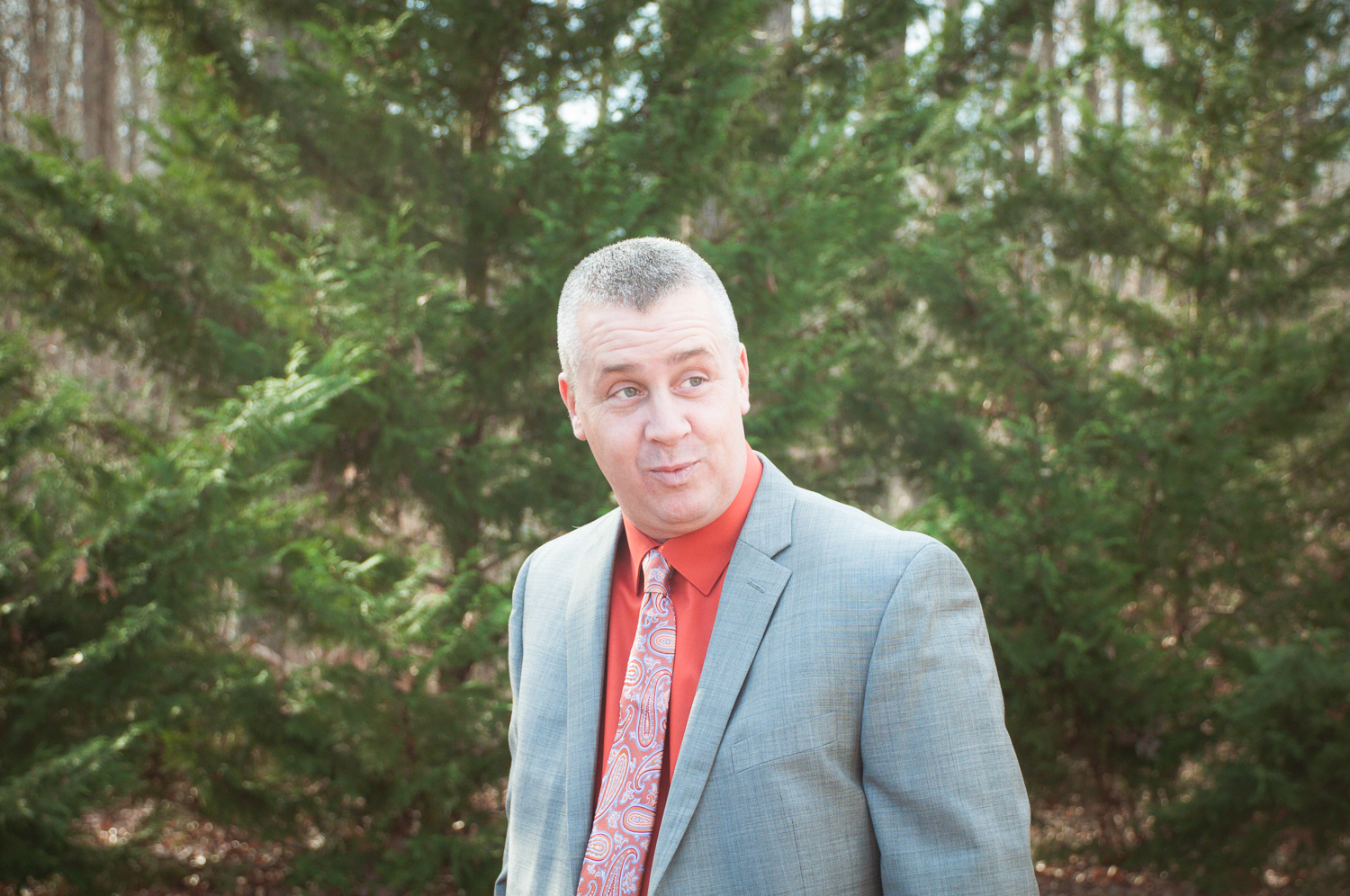 All in all, this wedding was this photographer's dream- laid back, first look, posed photos before the ceremony, and a gorgeous couple. It was a great day!!
Aaron and Becky, thank you so much for allowing me and Liz to be a part of your awesome day. Here's to many years of happiness for you two!