All babies are wonderful, but this particular baby is very special to us here at Capturing Joy. She was born to some of our very best friends, 12 years after her older brother. What an awesome surprise!
The day we met baby S was beautiful. A little hot but you could smell the rain that was on its way. A few of us piled in a car to make the hour and a half trip to the hospital. We *may* have stopped for Duck Donuts on the way there. Donuts and a road trip to meet a baby- it doesn't get much better than that!! We were so excited! Ron and Melanie did not find out the sex of the baby until she got here, so we had no idea if we were going to meet a baby boy or baby girl. When we walked in to the waiting room, Ron quickly stuffed his arm in his shirt so we wouldn't see his arm band. We went back to the room and found a baby with a giant bow on her head. A girl!! I was a tough girl but our sweet friend Lynn cried like a baby. (Love you, Lynn) Do you see a theme here? This baby is SO loved! Here are some photos from the hospital.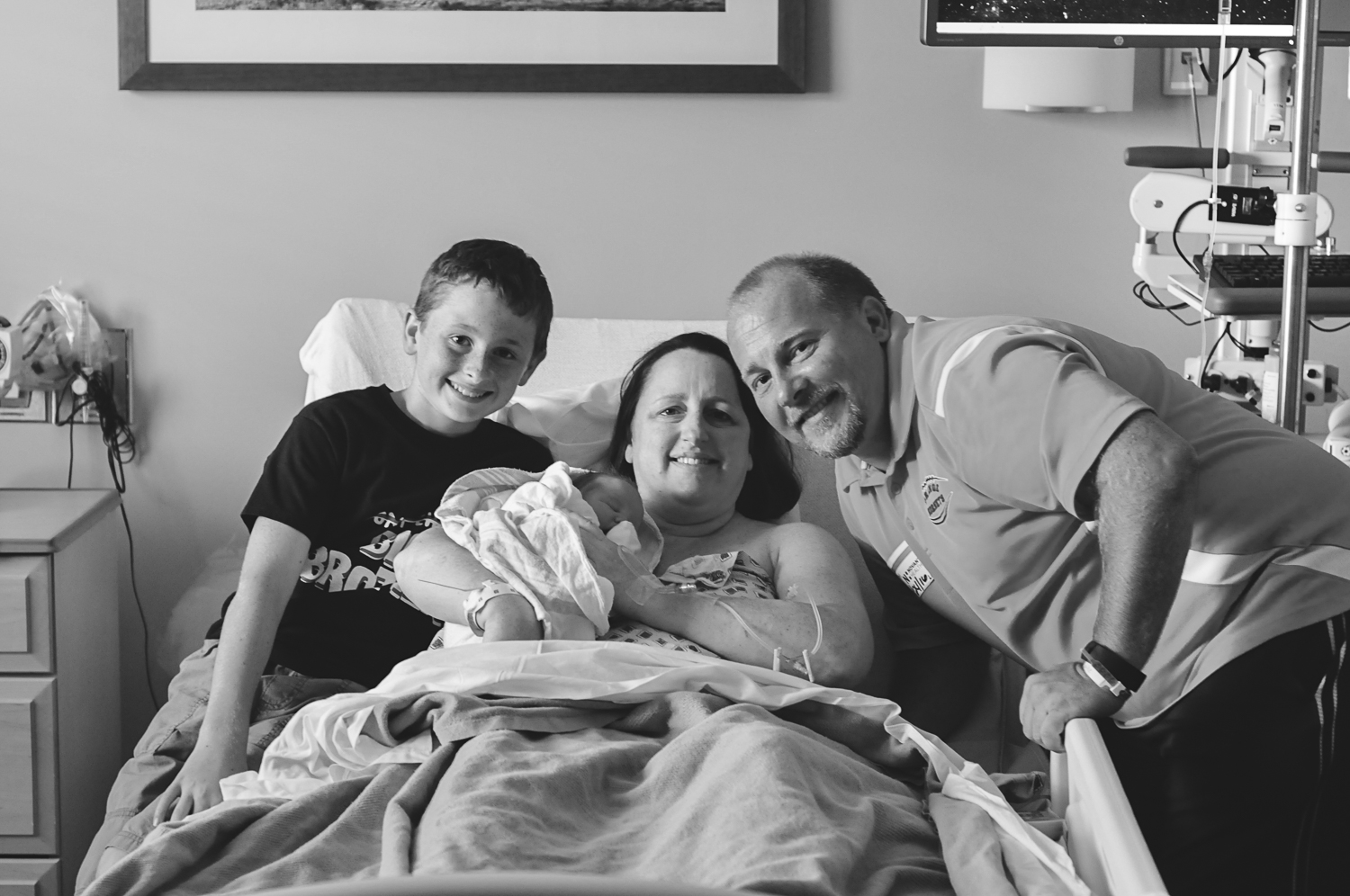 11 Days New:
This little girl is as stubborn as she is beautiful. We started out with some photos of her and her amazing big brother. He is so good with her and she was an absolute dream. But once he left the room, that was all she wrote. We had to wrap and unwrap her about a million times because she was not interested AT ALL! But after several attempts, and lots of nursing time with Mama- success!!! What a fun morning we had snuggling this sweet girl!
Oh baby S, you are so very loved! You are proof that miracles do happen.